---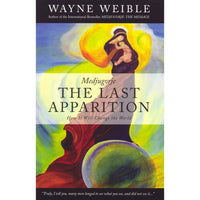 The world will never be the same. Supernatural apparitions of the Blessed Virgin Mary have been occurring daily for nearly 32 years in a remote mountain village in Bosnia-Hercegovina. A vast majority of the population of the world knows little or nothing about it.
If you are among those, you are about to discover one of the greatest of all graces given to mankind.
Medjugorje: The Last Apparition takes you beyond the basics of the most important event happening in the world today. It presents a close examination of what will be the last apparition of the Mother of Jesus and how it will change the world forever.
235 pages. Paperback.